Maryland Pumpkin Patch – Knightongale Farm located in Harwood, Md. (Anne Arundel County)
Here's some interesting history about Knightongale Farm: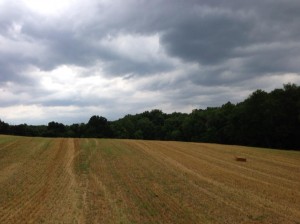 The original owner of Knightongale Farm was the late CECIL CLAGGETT KNIGHTON, a lifelong resident of Anne Arundel County and a well-known Annapolis business figure and philanthropist.   He was the son of Cecil B. Knighton and Ida Belle Bassford Knighton, born on November 5, 1918  on his family's farm in Birdsville (Harwood).  Known for his friendly manner, optimistic temperament and charitable nature, Cecil Claggett Knighton loved telling stories and jokes and socializing with friends and family. He also enjoyed singing and listening to music.
Cecil Claggett Knighton turned a $2,000 loan from his aunt into a real estate portfolio of landmark Annapolis buildings, such as:

The Davidsonville General Store
 Dunlop Tire Agency in Annapolis (later renamed as "Economy Auto Supply Co.")
Annapolis Nash Co. (now Ram's Head Tavern)

 Acme Supermarket (now Fawcett Boat Supplies Inc. at the City Dock)

The Star Theater (now a State Government office building on Calvert Street in Annapolis)

And more!
Cecil Claggett Knighton died at 87 years old (July 12, 2012) and is remembered by so many people who had the pleasure of knowing him.
Knightongale Farm lives on and is now a 90-acre family owned farm!